Evidence based impact
---
Poco a Poco is an Early Years Foundation Stage (EYFS) learning intervention using targeted music activities to support the communication & language development of children at risk of delay. We provide free online resources and offer training & support packages to enable EYFS settings to utilise Poco a Poco and improve the learning outcomes of their pupils.
Poco has been developed over 4 years in partnership with Houghton Community Nursery, Valley Road Community Primary School, Highfield Community Primary School and Bernard Gilpin Primary School, with funding support from the National Foundation of Youth Music. The activities are tried and tested; having been developed in partnership with early years professionals the EYFS Framework is embedded throughout.
The approach supports a range of learning needs, including speech and language delay, children learning English as an additional language, and special educational needs. Formative assessment show that targeted intervention using Poco a Poco accelerates learning and raises the attainment of disadvantaged pupils; particularly in the areas of Personal, Social & Emotional Behaviour and Communication & Language.
"One little boy who entering nursery had very limited speech; used signs that he learned himself. We put him in with Bridie and from the onset he's used a lot more words. He's stopped signing because he's busy doing other things so he has to use the language, and he's just so animated. He's so involved, engaged. Like he just comes to life…"
During our pilot programme the formative assessment of children accessing regular music activities showed a rate of progress 0.5 – 6 points greater than their peers, equating to over half an EYFS sub-development band.
"One little girl didn't speak much or interact with any of the other children, but as soon as she's in the session her face lights up and she's one of the loudest singing and dancing, she just loves it. She's come right out of her shell."
Find out how you can use Poco a Poco to improve the learning outcomes of your pupils
Delivery approach
---
Poco a Poco targets the EYFS Prime Areas of Personal, Social and Emotional Development, Communication and Language, and Preparation for Literacy. Our activities support learning through the development of social skills and teamwork, using music-based activities that encourage children to share, wait, take turns and act with respect towards one another.
"The activities are really flexible. As you get to know each song you can adapt it to fit your needs."
A typical session incorporates singing, dancing, games and movement, all focused on developing language and vocabulary, improving social skills and embedding EYFS topics. The musician's role is to enable everyone, children and staff, to get involved and take ownership of the activities.
The key characteristics of the Poco a Poco delivery approach are:
Small Group Work: working with small groups of children (10 maximum) to support targeted intervention;
Regularity and Repetition: regular music sessions, and repetition of songs within sessions and across a scheme of work, with extension activities providing differentiation and variety;
Structured Activities: activities are structured to support children to share, wait, take turns and act with respect towards one another;
EYFS Topics: linking with topics and activities taking place in the wider EYFS setting to help reinforce learning;
Focus on PSE Skills: development of teamwork and social skills alongside focused work on feelings, emotions and individual responses;
Ownership: allowing children to take ownership by asking them for their ideas and incorporating these into the activities;
Peer Learning: modelling leadership skills and supporting children to develop theirs by providing opportunities to lead elements of activities within music sessions, and by making resources available within the wider nursery setting for spontaneous peer-led musical play.
Explore and download our free activity resources to use in your setting.
Professional development
---
Poco a Poco activities are accessible and sustainable. We support professional development by working collaboratively with practitioners in their settings, enabling them to embed the approach into their practice.
"Less confident staff have seen that it [music] isn't anything to be frightened of or be embarrassed about, and they've seen the way that children respond. I can see a change in them. You hear more music…they've all definitely benefited in terms of their confidence and their skills and repertoire of songs."
Poco a Poco enables practitioners to identify music activities with purpose; with greater understanding of how music supports children's development practitioners use Poco activities for targeted intervention.
"I'm just much more confident now, whereas before I would never have thought to incorporate music. After observing Bridie and seeing what she does I'm now able to do it. I deliver intervention with focus children and use Poco activities; before I wouldn't have of doing anything like that. It's helped my confidence as a professional."
Find out how you can train staff to to use Poco a Poco in your setting
The team
---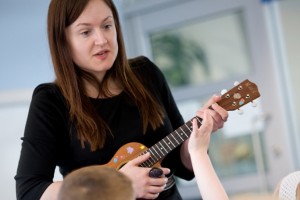 Creative Director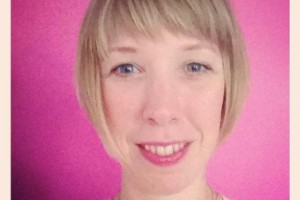 Managing Director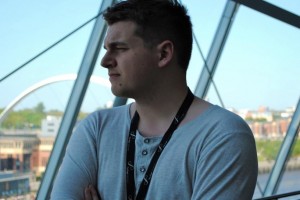 Project Musician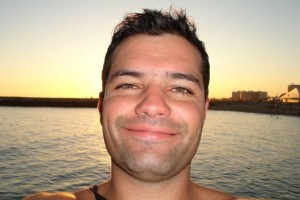 Technical Director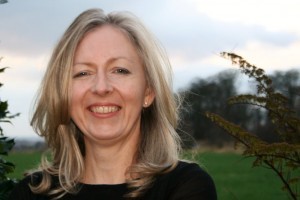 Business Director
Acknowledgements
---
Poco a Poco has been developed by Flo-culture with the support of funds awarded by Youth Music, registered charity no: 1075032.

We would like to thank all our partners, early years practitioners and project musicians for their enthusiasm and commitment to the project; Poco a Poco is a reflection of the joint learning that has taken place.
Contact us
---
Louise Taylor, Poco a Poco Managing Director
Email: louise.taylor@flo-culture.com

Tel: 0797 664 8867